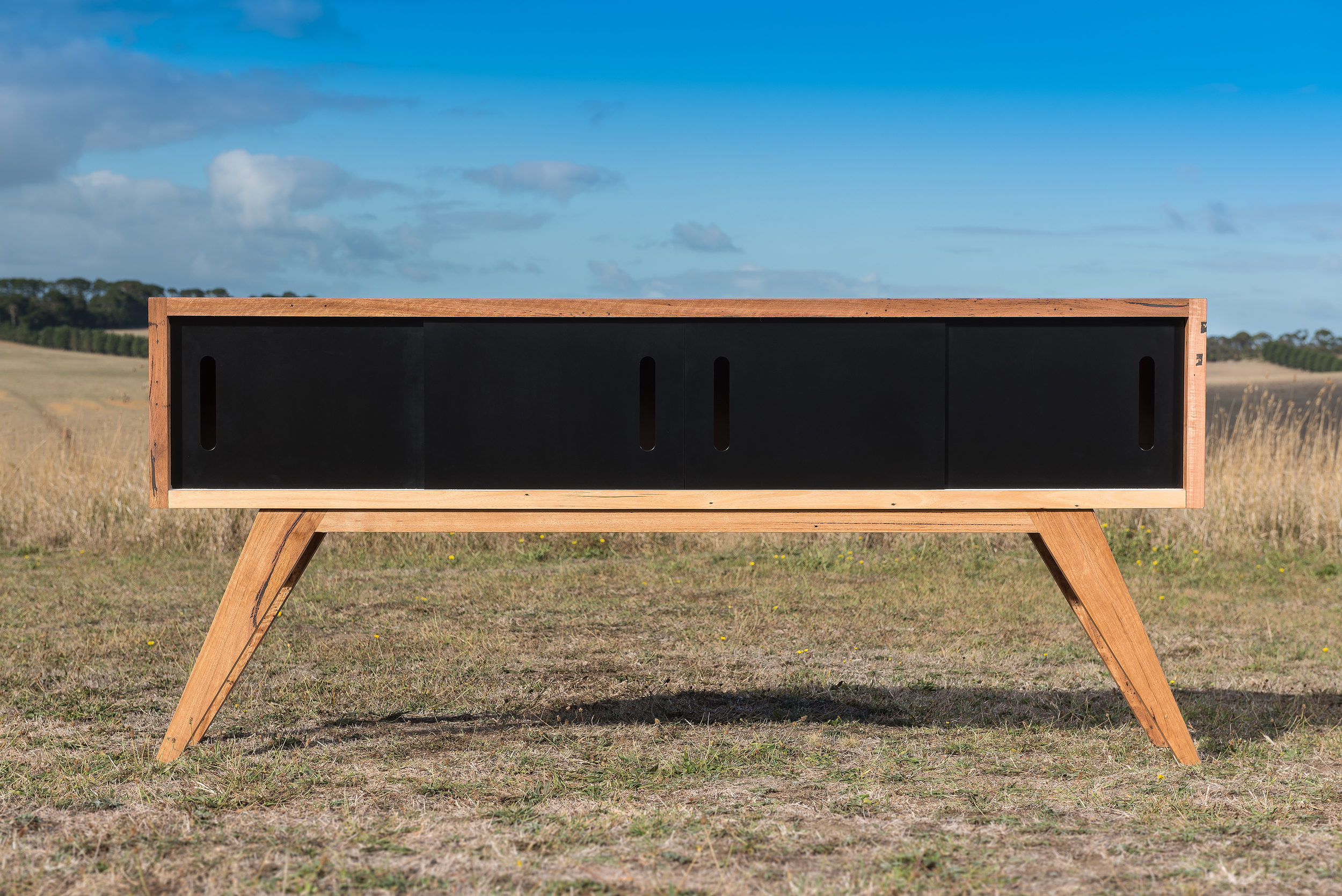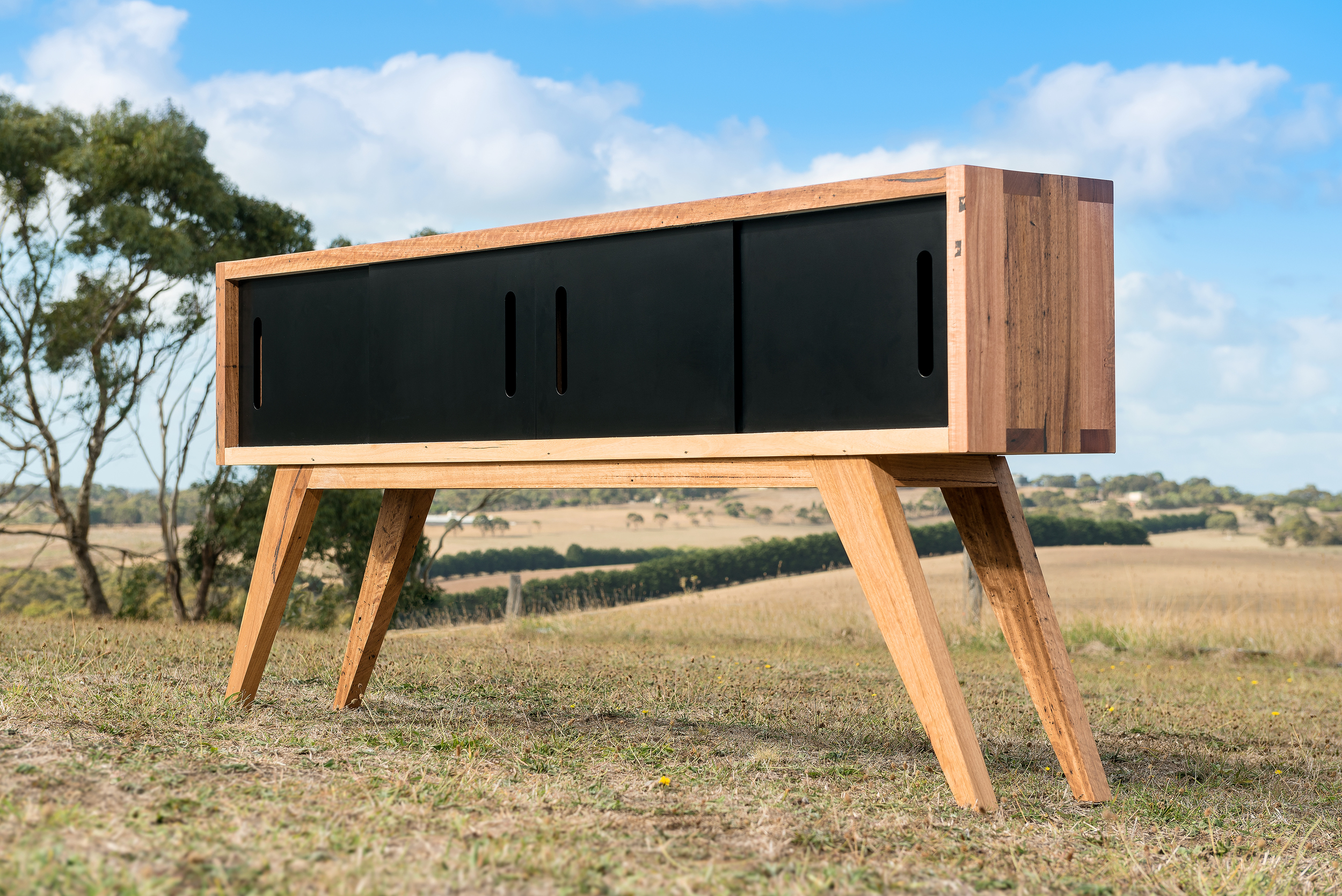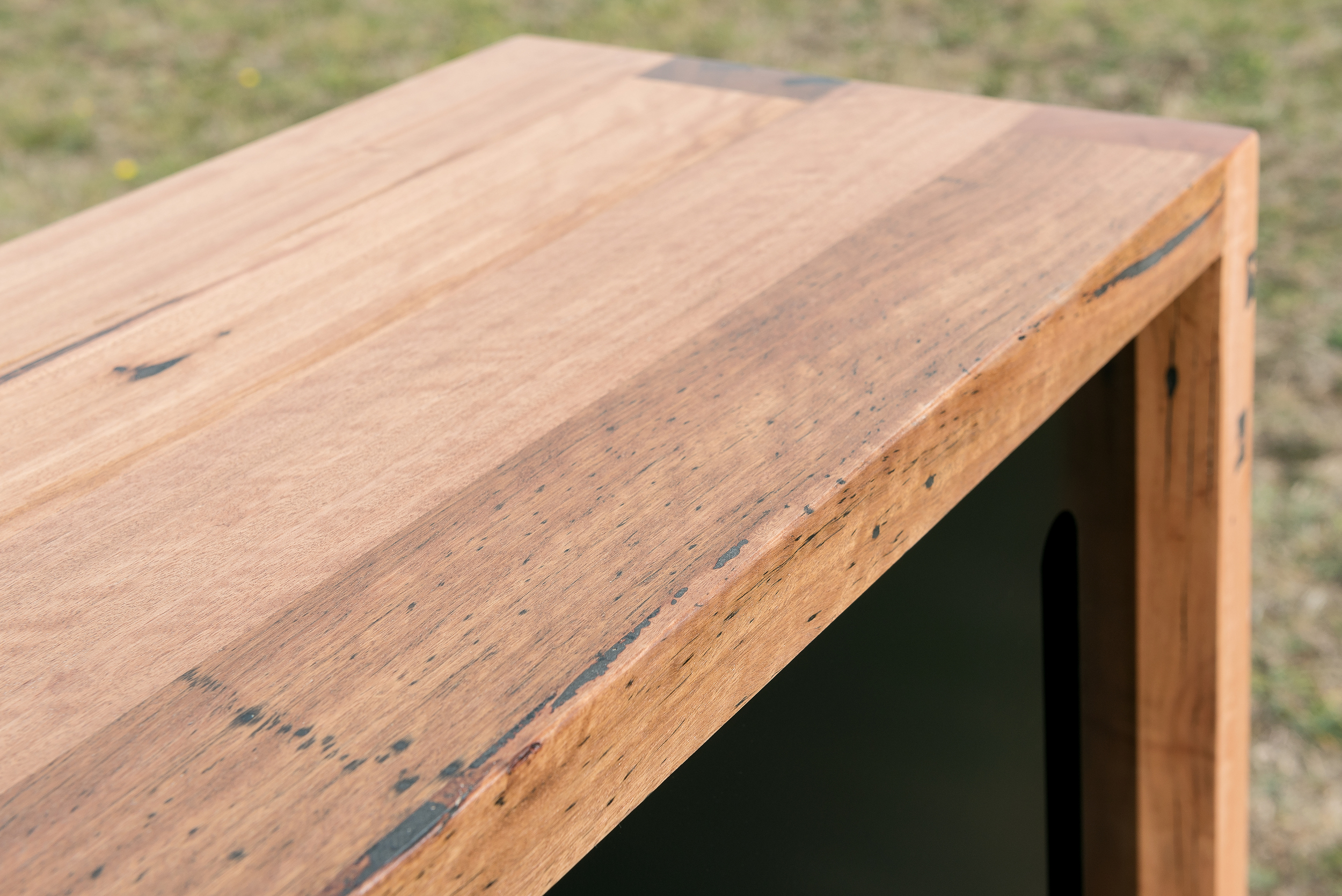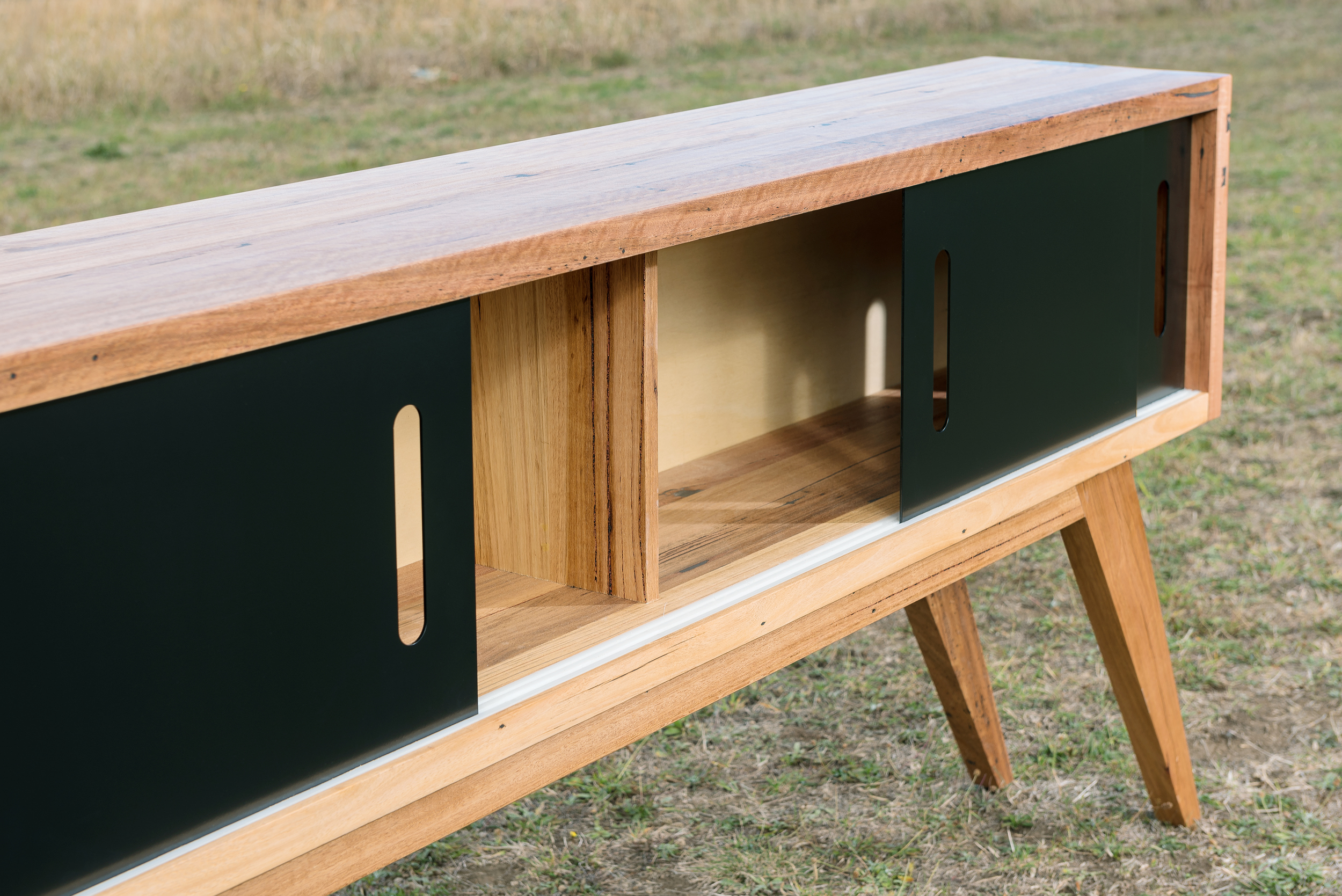 Zeally Bay Sideboard
contemporary reclaimed timber sideboard with black metal doors
Sleek and sexy, the Zeally Bay sideboard is the perfect addition to the modern home. The design of the top heavy body and angled legs was inspired by the classic 60's silhouette with the use of the reclaimed timber and the black powder coated metal doors adding a modern twist. The timber chosen for this piece is character filled recycled Messmate, rich in medium tones and swirling grain patterns. The natural and recycled features within the timber are hand filled and enhanced by the contrast with the matte black metal doors. The shell of the piece includes box joints that exposes the dense end grain. This piece is part of the Zeally Bay range with matching dining table and TV cabinet and is made to order to your required dimensions for a perfect fit.
wood recycled messmate
dimensions made to order (2000w x 900h x 350d)
finish natural oil and wax, more information here.